T MAX 560cc TECH MAX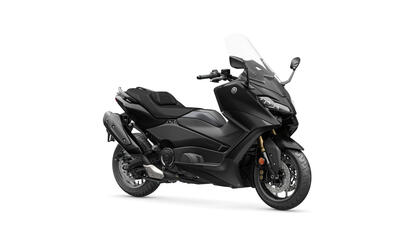 You belong to the MAX.
This fully-equipped premium model comes with a new 560cc engine that produces higher levels of torque for outstanding acceleration and a high cruising speed, making this an ideal choice if you do a lot of long distance highway riding. And with its lightweight chassis it's ideal for navigating through the busy city streets.
The aggressive new bodywork features integrated LED lights and a restyled front fairing that gives the TMAX Tech MAX an imposing look that gets you noticed – and with its enhanced ergonomics and additional equipment, longer trips are something to look forward to.
Price: £11795
£291 monthly
Featured Vehicles