FANTIC CABALLERO SCRAMBLER 125cc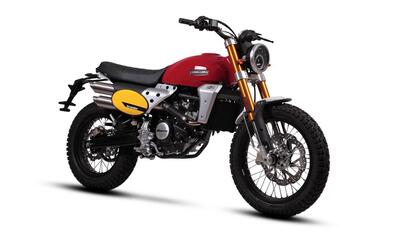 Easy and light on the road, agile and aggressive off-road, with the new Caballero Scrambler your fun knows no limits!
Caballero, the name of one of the greatest successes in motorcycling from the mythical 70s to today, passing through several generations, comes to us by inheriting the DNA of an off-road icon.
Utilising the same frame as the big brother 250 & 500, the Fantic Caballero Scrambler 125 exudes the presence of a "big" bike & has to be one of the most impressive learner legal bikes on the market.
Price: £4,850
£149 monthly

Featured Vehicles