FANTIC CABALLERO SCRAMBLER 500cc RALLY EDITION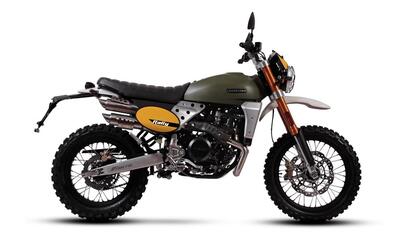 OFFROAD SOUL, SCRAMBLER ELEGANCE
With a Fantic Caballero Rally you can tackle dirt tracks through to more challenging terrain all in the name of fun!
With your off-road adventure over, a quick clean and your Rally will look stunning and stylish in any cityscape.
RALLY 500, the dirtier the road, the greater the pleasure.
Price: £6,495
£160 monthly

Featured Vehicles