FANTIC CABALLERO FLAT TRACK 125cc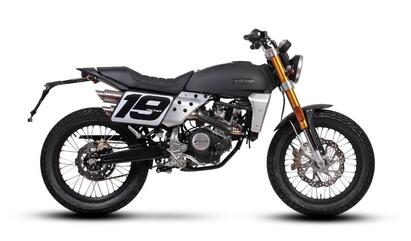 Developed on the dirt track ovals, ridden on our streets today...
Caballero, the name of one of the greatest successes in motorcycling from the mythical 70s to today, passing through several generations, comes to us by inheriting the DNA of an off-road icon.
Mounted on 19" race style - road legal tyres, the Fantic Caballero Flat Track 125 looks every bit as aggressive as the larger capacity options, yet remains learner legal. No licence : No problem. Ride the Flat Track 125 on an AM licence (CBT & L Plates); could there be a more stylish way to get started on two wheels?
Start to see the world sideways!
Price: £4,850
£149 monthly

Featured Vehicles