FANTIC CABALLERO SCRAMBLER 250cc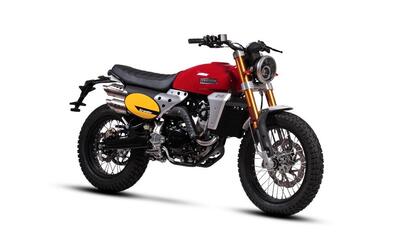 Caballero, the name of one of the greatest successes in motorcycling from the mythical 70s to today, passing through several generations, comes to us by inheriting the DNA of an off-road icon.
Positioned carefully between the 125 and 500 options, the Fantic Caballero Scrambler 250 offer a significant power gain on the 125 without the aggressive oomph of the 500. The 250 also presents weight gains over the 500 that make this the perfect companion for the rider looking for a stylish cruise and occasionally putting a little gravel under the tyres.
Price: £4,795
£114 monthly

Featured Vehicles