TSX - GREY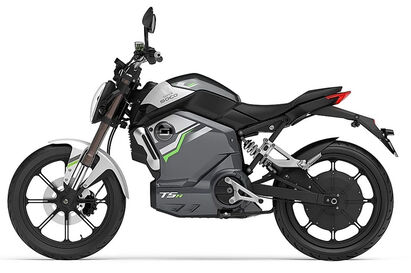 The newly announced Super Soco TSx has come about due to customer demand for the performance of the Super Soco TC but in a Super Soco TS form.
Running costs are from only approx 1p per mile making this the best value for money motoring. The scooter can also be ridden on your driving licence or by anyone from 14 years of age. Ride away very quietly with just a £320 deposit.
Experience quiet electric mobility with no noise and no emissions. The wheel hub motor together developed with BOSCH has a maximum power of 3000 watts which means instant acceleration, providing up to 40 miles of range.
The big display of the TSx SOCO shows you all information which you need during your journey; top speed, remaining range, driving mode, temperature etc in a classical Retro design combined with the most modern technology.
Price: £3,350
£99 monthly
Featured Vehicles