TC MAX - ALLOY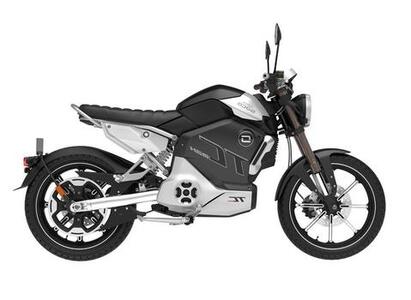 The evolution of the Super Soco TC is the TC Max electric motorcycle. A 3kw nominal and 5kw Max power centrally mounted motor with 170nm of torque providing a top speed of over 60mph with about 40 miles range. It runs with a removable 72v 45ah lithium ion battery that can be charged from a household 13amp plug
One noticeable difference between the TC/TS and TC Max is that the bike has a centrally mounted motor connected to a belt drive as compared to a Bosch motor on the other two. This provides a very smooth acceleration and our exclusive UK review below provides more details.
This is still classified as a 125cc (L3e) equivalent motorcycle so can be ridden on a CBT with L-Plates
Once you have purchased the bike running costs are very low. The price is fully inclusive of a 2 year warranty and a 3 year battery warranty. Finance is available with a ride away deposit of just £440.
Price: £4,395
£133 monthly
Featured Vehicles